---
How you collect rent is often an afterthought. Let me stress that real quick, that's "how" and not "how much." As a matter of fact, there's what I consider the best way (and supplementary best ways) to collect rent from tenants in the Philippines. This is my recommendation for independent real estate investors with residential rental properties in the Philippines.
The two best ways to collect rent from tenants in the Philippines are through post-dated checks (PDCs) and GCash — PDCs whenever possible, and GCash due to its popularity. Although bank transfers and other mobile wallets are excellent alternatives.
Now, you might be thinking these are no-brainers. But if our experiences are anything alike, the conclusions come with long thought processes that only seem obvious after the fact. I hope to cut your research time by explaining the reasons behind my choice. Feel free to tailor the methods to your own.
(The accuracy of information presented here was verified as of the date of publishing, June 2, 2021.)
(Contents of this post may not apply to large-scale commercial rental properties.)
---
---
Other ways to collect rent (pros and cons)
What's best is certainly arguable and I want to make it clear that there are other ways to collect rent from tenants in the Philippines. Here are some other options you may want to consider, with their advantages and disadvantages. 
Personal visits
Advantages: 
You're sure to get your money
Frequent inspections on your property
Disadvantages: 
Inconvenience
Can be risky
Personally going to your property to collect rent is probably the first thing to come to mind. And it is just as quickly dismissed for a few reasons. 
With multiunits and distant properties, personally visiting your tenants can be an incredible hassle. And the hassle adds up fast. Also, depending on whether it fits your daily commute, this option may see your costs go up.
But the obvious advantage here is assurance. 
The cash goes directly to you. Another advantage is you get to see your property often. Problems are fixed before they become irreparable.
That said, having lots of cash on hand can be dangerous and is a real safety issue.
Hiring a property manager
Advantages: 
Convenient
Safe for the owner
Rather than visiting the property yourself, you can hire a property manager to do exactly the things you would've done. This option is safer (for you) and is hassle-free. 
The major disadvantages are costs and theft. 
Large-scale and full-time property managers will likely ignore small-scale residential properties, which means you're left with katiwalas (caretakers/trustees/neighbors) or real estate brokers who manage properties on the side. 
This option is prone to theft and manipulation. And it doesn't matter if the collecting party is your uncle, security guard, or friend. (We've been duped by all three!) The arrangement is inherently flawed if it's not with a professional property manager.
Property managers also cost a lot, with commissions around 5% to 10%.
In-house property officer
Hiring an employee to collect rent from tenants might make sense for a growing rental property portfolio. 
Tip: Consider hiring a full-time employee when their expected salary is less than, or equal to, the commissions from a 3rd party property manager. 
But keep in mind that this doesn't abdicate you from responsibilities. ("Delegation isn't abdication," from The E-Myth Revisited. Check out my favorite takeaways here.)
Handing over all responsibilities and, say, giving all unit keys to your employee can be disastrous. It'll be easy to rent out the property without you knowing. (Another one of our mistakes.)
Don't forget to regularly check your property at random intervals.
Drop-box at the property
A third option is to leave a drop-box per property. I don't recommend this at all, but it is an option.
Leaving a wall-mounted mailbox is somewhat convenient. There are no schedules to sync with your tenants. But it is extremely risky. 
Bank transfers and other mobile wallets
Bank transfers and mobile wallets are excellent alternatives. GCash is part of this category. The reason why I made a separate section on GCash vs. other mobile wallets is that it is the system we've found to be the most convenient for our tenants. But you could certainly lump GCash under this option. 
Bank transfers and mobile wallet transfers are convenient, cost-efficient, and payment is directly made to the owner. Verification of payment is done by the owner or, for larger portfolios, an admin assistant. 
More on the pros and cons of this rent collection option later. (See the GCash section below.)
Post-dated checks (PDCs)
The best way to collect rent from tenants for rental properties in the Philippines is through the issuance of post-dated checks. 
This is considered the gold standard for many reasons:
There is no need for scheduled visits. Visit the property whenever it's convenient. 
Payment goes direct to the owner
Low costs (Especially in today's mobile app environment. See this list of banks with mobile check deposits from Yugatech.)
High probably of collecting rent (BP 22 covers bounced checks)
Reminding tenants to pay isn't necessary
My preferred bank for mobile check deposits is UnionBank. (You may support this website by using my referral code: UBNOW-DD1092321) You'll need a smartphone with the UnionBank app, a check paid to the order of your name, and some good lighting.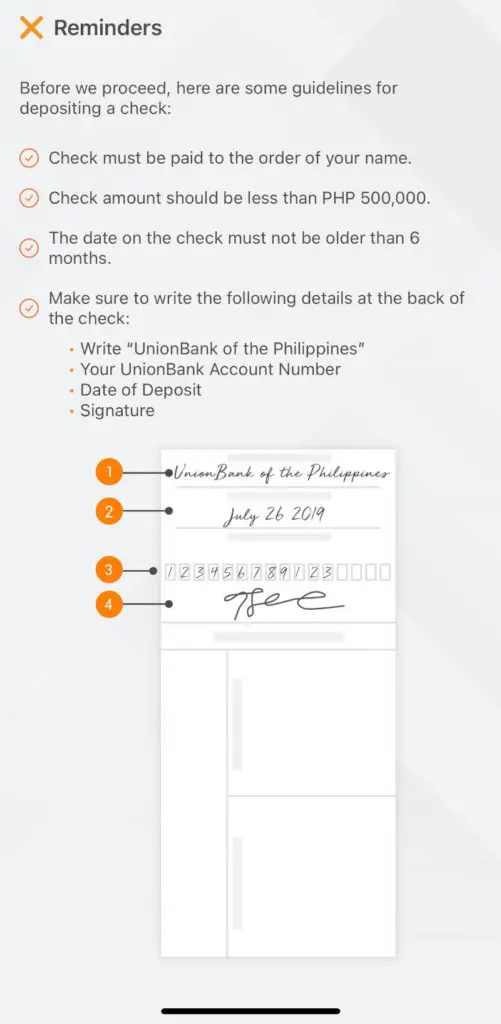 PDCs are not perfect, of course, and there are valid reasons to having other means of collecting rent from tenants in the Philippines. 
Alternative payment options are necessary
The biggest problem with PDCs for collecting rent is plain and simple. Not everyone will have a checking account. 
If you're particularly into low-cost markets like we are, then that's a very valid problem. 
My solution has been to accept payments from GCash or other mobile wallets, as well as bank transfers. Let's specifically talk about the near-ubiquitous GCash.
(Beware of bank transfer arrangements for long-term contracts. We've consistently found payment delays when agreeing to this payment method.)
---
---
GCash
This part would have easily been called the mobile wallet (or bank transfer) option, but due to its user base of 33 million, GCash is easily the most widely used finance app in the Philippines. 
Its popularity is what makes it the best alternative to PDCs. 
(At the time of writing, PayMaya's user base is at 28 million. Not a bad alternative if you ask me.)
GCash is convenient for both the landlord and the tenant. Payments may be made via GCash-to-GCash transfers (no fees), or via over-the-counter outlets of up to Php8,000, with a 2% fee for transfers over Php8,000. (See the list of GCash fees here.) Over-the-counter outlets include the following:
Mercury Drug
7-11
Palawan Express Pera Padala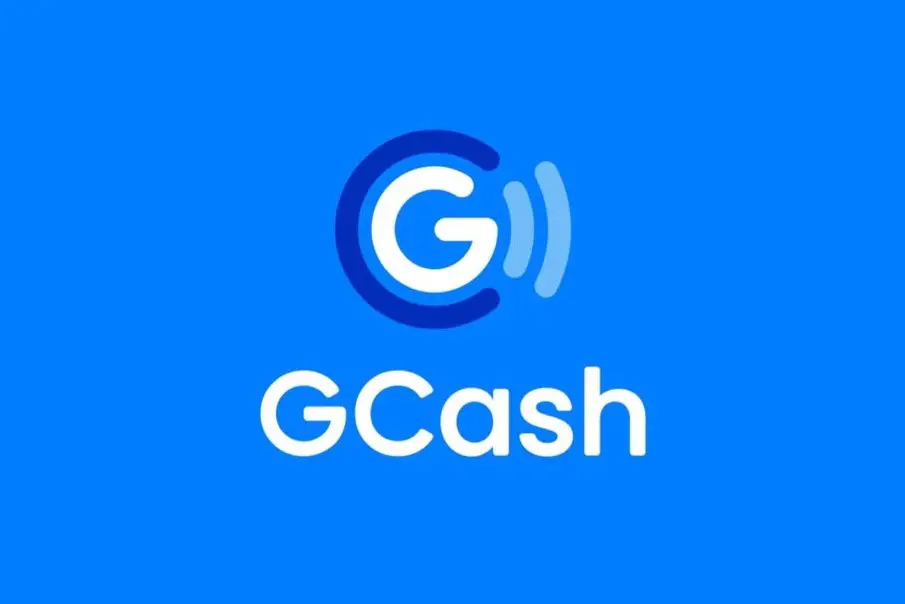 Other partner merchants will require your QR code. We (our tenants) just stick to these 3 plus the direct from GCash app.
Tip: Have your tenants specify to the outlet's personnel that their transfer is specifically for GCash. If they don't you'll have to visit a branch to withdraw your cash. 
Tip: If your tenant forgets to inform the outlet's personnel, have them revise the request to "GCash transfer." We've done this a few times and it isn't a problem. And to encourage your tenants to remember this step, let them know that transfers to GCash mean the fees are shouldered by the landlord (e.g., Palawan Express to GCash, not Palawan Express to Palawan Express).
The main disadvantage of GCash, other mobile wallets, and bank transfers is the need to remind your tenants to pay month-to-month. 
(I recommend imposing strict deadlines and penalties for delays. It'll rid yourself of problem tenants. Here are 13 Useful Ways to Avoid Bad Tenants.)
Conclusion
If at all possible, always have your tenants pay with PDCs. For tenants with no checking accounts, transfers via mobile wallets or mobile banking apps are fantastic. GCash is the most popular finance app in the Philippines, and that makes it my preferred alternative. Not to mention the ability to pay via 3rd party outlets like Mercury Drug, 7-11, and Palawan Express.
Our generation is spoiled for choice and technology has made the lives of landlords and tenants that much easier. I'm sure there are other creative ways to collect rent from rental properties in the Philippines. What approach has worked for you?
---
---
Looking to create a GCash account? Support this website by using this promo code: https://gcsh.app/r/fvsAzUb (Every little bit helps!)
---