---
I knew it was possible. I had hoped freedom locker PH made a little money, but website monetization wasn't my primary goal. (See our manifesto.) As I wrote and researched some more, I wondered, "Can you still make big money with a blog?" 
I mean, making money from a blog seemed pretty straightforward (ads), but was it possible to make a substantial amount? Do bloggers make money along the lines of accumulated real estate investments (Building Wealth with Real Estate) or other financial investments? Will something as easy as setting up a website be really profitable? Is it easy to make money blogging?
This series documents my experiences of building a brand new site, an experiment on whether it's still possible, in 2021, to make the equivalent of a full-time job's income with a blog.
(I will be documenting the test site's progress in real-time. You may find value in a case study that's authentic, rather than one that's released for its favorable results. If you're looking for conclusive evidence on making money with a blog, you will not find it here. Not yet.)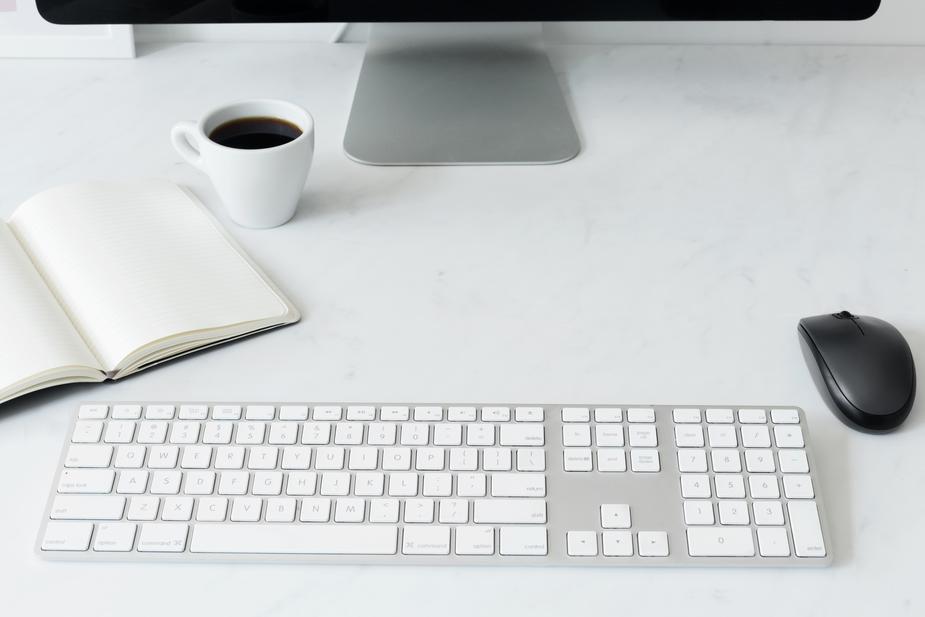 Honey Farm Starter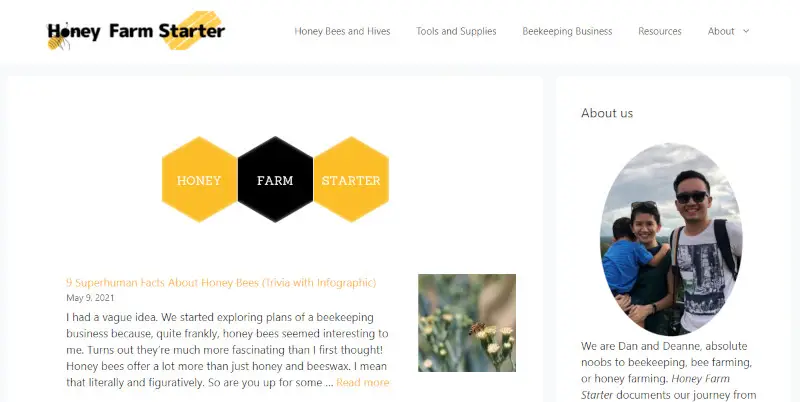 freedom locker PH doesn't lend itself to proper monetization because posts are written with genuine care for my readers. I'm not saying monetized blogs don't care for their readers. But I am saying there's an incentive to promote products/services you don't necessarily agree with. And in a similar vein, there's an incentive not to promote products with no affiliate programs (more on affiliates later).
So I decided to create a new site for my experiment. 
The site's name is Honey Farm Starter, a blog on backyard beekeeping as a business with a domain name of HoneyFarmStarter.com.
I live in the Philippines but the site's contents will apply to a global audience. If you're asking how to start blogging in the Philippines, it's pretty much the same process anywhere in the world. 
---
---
Choosing your niche
I chose to start a honey bee farm website despite having no knowledge of bees, honey, and beekeeping. I figured, if this is going to do well, then there's absolutely no reason why you can't do the same.
Special skills or knowledge aren't necessary. All it takes is the right mindset and a willingness to do some research. 
It also made sense to add bees to our farm, so it really was a no-brainer for me. That said, an easy choice doesn't mean it was instantaneous. It took us days of research and brainstorming before we came across one that made sense. 
For your site, I suggest choosing a niche you're either an expert in or you're interested in learning. Keep in mind, you'll be writing tons of articles on this topic. If it's something that doesn't interest you, you'll have a hard time seeing it through.
Google's YMYL
One thing worth noting is Google's initiative on YMYL, Your Money Your Life, topics. Be careful with topics on finance, medicine, and anything YMYL as you're likely not going to get the recommendation from Google. 
An exception, of course, is if you are an expert in these fields (e.g., a doctor or an accountant) or can show Google your expertise, authoritativeness, and trustworthiness, or what they call EAT. 
Also keep in mind that EAT is per topic, and not per niche. For example, a cancer survivor is arguably the better resource for "what does cancer feel like" than a doctor. All this is really complicated so it's probably better we stick with non-YMYL topics.
For more information, you may read this SEMRush post on EAT and YMYL. 
Competition
Another thing worth considering is the competition of your niche. Is it a niche with lots of search volume but little supply? Or is it with high search volume (i.e., a lot of people searching) but also with an abundance in supply (i.e., lots of bloggers in the space)?
Try to avoid overly done topics like photography, food, or travel. I'm not saying it can't be done. But you do increase your chances of succeeding if you pick a topic with decent search volume and low competition. 
Initial setup of the blog
Creating a website is pretty easy, I promise. If a guy like me could do it, you certainly can. Or if you can navigate through Facebook, then you can definitely use WordPress with its drag-and-drop functionalities. Trust me, it's not at all complicated. No coding required. 
Your website name (domain)
After choosing a niche, you will want to decide on a domain name that's easy to remember. A domain name is the text-based address of your website such as "Google.com" or "YouTube.com." 
Here are some rules-of-thumb I've gathered throughout my research:
Avoid Names with "the" (e.g., theblog.com) because others might buy the same domain with the "the" (e.g., blog.com) and it becomes really confusing for your readers. 
Select a ".com" if you want to target a global audience (unlike this site, freedomlocker.ph). If you're writing on a general topic that's applicable across countries, you're limiting your reach by not using a ".com."
Opt for easy to spell words (avoid words like "traveler" vs. "traveller," or "noob" vs. "newb")
Prices of domain names run the gamut. HoneyFarmStarter.com costs us $8.88 per year (Php400/year). Pretty cheap. But our first choice, Beekeeping.com, was quoted at $7,000 per year (Php350,000/year)! That was an easy switch. 
I used Namecheap to buy HoneyFarmStarter.com.
When you buy a domain name, you're free to do what you want, including flip the domain kind of like real estate. (You'll notice a lot of similarities between real estate and blogging. At least that's how I saw it.) That might explain the $7,000 price tag of a highly lucrative name like Beekeeping.com.
Hosting your website files
Once you buy the domain name, you will want to buy a hosting service. This is basically a server somewhere, that doesn't crash (or at least not crash 99% of the time), where your website files are stored. Imagine if you stored all of your files on your computer. You'll have to keep the computer running for 24 hours plus it's probably going to slow down your Internet. (Maybe. I'm no tech expert.) It's certainly not going to be a pleasant experience for your readers.
Long story short, you'll need to rent server space from a hosting company.
I use HostGator just because our hotel's website runs on it, with a hosting package for an unlimited number of domains. Get unlimited domain hosting here.
For the best deal, Namecheap offers both a domain AND hosting in one deal. Use this promo link from Namecheap: Get a FREE domain when you buy Shared hosting!
Another popular Domain + Hosting platform is GoDaddy. You can use this link to get a 30% OFF your first year.
(These are the existing discounts at the time of writing. You may want to check all of the links to verify you're getting the best deal possible.)
---
---
Monetization strategy
How do bloggers make money? Most people know about ads, but a large portion of a blogger's income is from affiliate sales and information products. Earnings from affiliates are commissions received from someone else's products or services. Information products can include courses, ebooks, and printables. 
Affiliate programs
Next to ads, becoming an affiliate is the easiest way to monetize a blog. 
There are several affiliate programs in a variety of niches, but most bloggers join general affiliate programs with a wide range of products. The most popular ones include Amazon and ShareASale.
When you join one of these programs, they will have a list of merchandisers you can promote on your site through a unique link. This link is tracked to you and you earn a commission when people buy from your link. 
Information products
Despite being the most tedious to prepare, information products are also the most lucrative. Here's an example of how selling your own product stacks against an affiliate program.
Books on Amazon cost around $9.99, or about Php500.00. For every book you recommend as an affiliate, you get a 4% commission. That's a measly $0.40 or Php20.00 per book.
When you sell your own book on your website, you essentially get the entire $9.99 or Php500.00, less the fixed fees to host and maintain your website. 
But again, they are a pain to make (taking months at a time) and you'll have to earn the trust of your readers before they buy anything. Aside from ebooks, courses are another popular option. 
Honey Farm Starter's strategy
I am hoping to sell some beekeeping tools and supplies at HoneyFarmStarter.com. 
I don't plan on selling my own info product just because there are other, more qualified, bee experts out there. So my main sources of income will be ads and affiliate programs, with a targeted 30:70 split. 
Expected timeline
One of the questions I began with was, "will something as easy as setting up a website be profitable" enough that it can be one of our tools to achieve financial freedom. 
Small actions lead to small rewards.
If it's that easy, then the returns shouldn't be that big, right?
Well, I may have underestimated the difficulties of creating a profitable website.
Creating a blog that brings value takes time and hard work. It's far from easy. Article-writing alone takes a significant amount of energy. The research can be demanding and editing a post is time-consuming.
---
On the subject of editing, I've found an essential tool to fast editing is Grammarly. It is a Google Chrome extension that checks your text for typos and grammatical errors. It also allows you to set the tone of your post, from formal to informal. I use the free version.
Create a FREE Grammarly account. I promise you won't regret it.
---
Then it takes Google around 8 months to rank your article if they think it's worth ranking.  In other words, you're expending effort on something that's not even guaranteed to work. 
But with COVID and everything, it's the perfect time to test this. All I really lose are the times spent on Netflix, Hulu, and Disney Plus. Worthwhile tradeoffs if you ask me. 
Here's my projected timeline for the experiment. 
Learn beekeeping
Month 1 is dedicated to learning beekeeping. I am approaching this site as a beginner interested in the topic. If it's possible to do this on a topic I have no knowledge of, then maybe this is something we can replicate.

I will be reading books, online articles, watching YouTube, and hands-on training with my farming-expert brother-in-law.
Write 2 articles per week
Writing 2 posts a week sounds doable. I should have 48 articles by the end of this time block.

This is also where we start to monetize the blog through ad placements and affiliates.

Earnings still at zero at this point.
Months 2 to 6 (October 30, 2021)
Months 7 to 11 (March 30, 2022)
Earn first $1
Although this doesn't seem much, earning your first dollar on a website is actually something to celebrate. This just means you're doing something right which you can replicate many times over. Exciting times!
Assess performance and pivot if necessary
By now, your articles would have had enough time to rank. Check to see which posts have done well and double down on those. Pivot on topics that have not done well.
Months 12 to 18 (October 30, 2022)
Months 19 to 20 (December 30, 2022)
Traffic milestone
Hoping traffic will be at 5,000 to 10,000 page views by now. At the low-end of ad rates, that's maybe $50? (I don't know.) Time to reassess performance.
Success or failure?
Time to determine if this case study was a success or failure. If earnings are anywhere from $1,000 to $5,000 per month, I'd say it's a success. If it fails, I will write about it, too.
Months 21 to 30 (October 30, 2023)
---
---
Conclusion
Can you still make money with a blog? I don't think that's the question you and I are interested in. We want to know if bloggers make a substantial amount of money— if it's an alternative to real estate investing or other entrepreneurial ventures. 
If this case study proves successful, then blogging might just be the Step 4 (Start a Business) to your 9 steps to financial freedom. If it doesn't, then that, too, is a lesson I'm willing to share. 
I'll make sure to update this space. Stay tuned to Part 2. (Coming soon. Subscribe to our newsletter to see the latest updates.)
---
---
*This post may contain affiliate links. You can read my affiliate disclosure here, Terms & Conditions, #6 Links.
---