---
The best locations come expensive. And this is a big reason why location doesn't guarantee business success — prime locations will come at higher rates that may or may not be warranted. But many business owners are drawn to them anyway. With their wide acceptance and popularity, mall space rentals in the Philippines are certainly a quick way of securing more foot traffic. For most aspiring tenants, though, the world of mall spaces can be a bit of a black box. 
This article is for the budding tenants who feel like renting a space in the mall is an excellent opportunity. Because mall lease contracts are typically disclosed only when a proposed business is approved, we'll stick to the general aspects of renting a mall space in the Philippines. Hopefully, the information helps you with your preliminary research and prepares you for a meeting with the leasing office.
There's simply no uniform lease contract across all malls. Even shopping centers under the same brand (SM, Ayala, Robinsons) will charge different rates. They'll consider the geographic location of the mall, specific floor, positioning of the unit space, food vs. retail spaces, and so on. And the changes aren't only with the rental rates but also with charges on common usage service area (CUSA), utilities, maintenance, and advertising. 
A meeting with the mall's leasing manager or officer-in-charge (e.g., building admin officer) will certainly clear everything out. So consider this a guide of things to know, ask, or expect. 
(The information on this blog post are from personal and shared experiences. They are not official statements from mall personnel.) 
---
---
Mall space rental cost, Philippines: Things to consider
Your actual rental rates will be based on several factors. The geographic location of the mall, the specific floor, and positioning of your space, etc. Although this is probably the first question to ask, you'll also see that it isn't as simple as a fixed monthly rental rate — at least for larger and more well-known malls. 
The geographic location of the mall
It seems reasonable that a mall space in Manila will cost more (per sqm) than a rental space in the provinces. This is undoubtedly one of the main factors to consider. 
Even within NCR, you'll likely see varying rates between prime and regular locations. Spaces in BGC will cost markedly higher than Taguig's fringe areas. 
Specific floor and positioning of your unit space
Ground floor spaces aren't necessarily more expensive than, say, third-floor spaces. For instance, if the third floor has access to public transportation, it'll likely cost about the same or more. 
So how do you estimate if the mall space you want is on the low or high end of the spectrum? You can do that by estimating foot traffic. 
This means, all things the same, the following spaces will probably cost more:
Food court
Areas beside cinemas and groceries 
Mall entrances 
Types of stores
In general, retail spaces will be classified as food, non-food, and maybe some "non-store" spaces for vending machines or exhibits. 
Some charges like, say, marketing ad funds only apply to retail stores. Food stores will also have some additional costs mentioned below (e.g., bio-augmentation). Again, the exact details will be disclosed to you by the leasing team. 
In-line vs. stalls/kiosks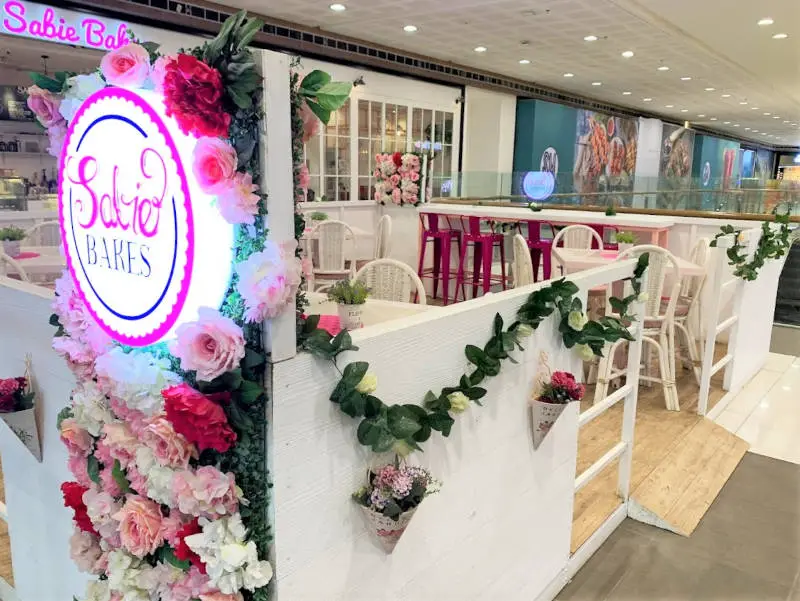 Another consideration is whether your store is in-line or a kiosk. In-line stores are generally more expensive, with a lot of the add-on costs mentioned below. For example, in some malls, in-line stores have a percentage rate, while kiosks or stalls are only charged a fixed rent. (The operative word here is "some." Again, check with the mall's leasing department for the exact in-line or kiosk rental price.)
Another expense for in-line tenants is the purchase of a point-of-sale system (POS). POS systems are generally required for most in-line stores. They're connected to the mall's server, and tenants may or may not be charged a maintenance fee. 
Ingress costs are also generally higher for in-line stores. (More information below.)
Fixed vs. percentage rent
Fixed rent, as you may have guessed, doesn't change regardless of your store's sales. The actual rent will likely depend on the size of your store (i.e., quoted as "Php per sqm"). On the other hand, percentage rent is a rental charge in proportion to your sales. 
Many malls, particularly the larger ones, prefer a mix of the two — a percentage rent charged over the fixed base rent. Be careful with how it's phrased because this is a common misunderstanding between tenants and mall operators. 
Before we proceed, I'd like to highly this part. The fixed vs. percentage rent component has a strong impact on your business's breakeven point and viability. See the article 25 Smart Ways to Lower Your Break-Even Point and Profit Faster (with Infographic). 
Other expenses and cash outlays
In addition to the rental rates that the mall charges, there are other significant expenses and cash outlays you will want to know. These include common area charges, utilities, marketing funds, and security deposits. 
Common Usage Service Area (CUSA)
The CUSA fee is a charge for using and maintaining common areas such as the lobby, hallways, restrooms, food trays, utensils, and others. The exact cost will be relative to your rented space, so it's also typically quoted as "Php per sqm."
There might be exceptions for in-line food stores. In our experience, CUSA is covered by a step-up scheme or the fixed-plus-percentage hybrid pricing. That is, CUSA is charged a percentage rate upon reaching a minimum level of sales. 
Electricity and Water (Utilities)
Most malls will have submeters per unit, and tenants are billed on actual usage. If this is the case, it's a matter of knowing your mall's charges per kWh and cum. 
Unfortunately, some malls charge a minimum rate regardless of consumption. I recommend clarifying this early on to avoid surprises. 
Bio-Augmentation and Pest Control
Bio-augmentation and pest control fees are charges for the use of chemical microorganisms for clogs and pests. These fees likely depend on your mall's service providers, with varying schedules from monthly to quarterly or as the need arises. 
These expenses usually aren't specified in detail. Expect to discuss the specifics in the course of your meeting with the admin team. 
Marketing Ad Fund
Marketing ad funds are fees used for the advertising campaigns of the mall. This fee is usually exclusive to in-line tenants. 
Active advertising in the mall can be pretty contentious, though. Some promote their tenants for free on a first-come-first-served basis — with the tenants providing their own marketing paraphernalia. Others don't. Most malls also charge an extra fee for prime advertising spots, such as the mall's exteriors. It is debatable whether or not the marketing ad fund is justified.
Ingress and Egress
Ingress is the process of moving in (store opening), while egress is the process of moving out. Both processes require permits and take considerable time. 
Malls allow construction after mall hours, so expect to pay the night-shift differential premiums to your contractor. The exception is if construction isn't noisy or odorous (e.g., paint), and you're allowed to work during mall hours.
You will also be required to file your occupancy and building permits. (Yes, like a regular house.) And finally, you will be required by the mall to get a Contractor's All Risks Insurance or CARI. (The larger malls require CARI from an accredited provider.)
When permanently closing the store, the mall expects you to demolish all improvements and leave the space as found. This is another cost that's often overlooked. 
Deposits and bonds
Although not an outright expense, you will need the cash for this outlay. Security deposits, submeters, and construction bonds can be significant amounts, too, often ranging anywhere from 2 to 6 months' worth of gross rent. 
---
---
Next steps: Know your BEP and expected returns
Going after mall space rentals in the Philippines can be quite challenging. The process is long, tedious, and expensive. You'll definitely need to commit a lot of resources. So how do you know if the process is worth it? Here's a quick and easy guide on determining the viability of your business idea: 3 Easy Steps to Know if a Business Idea is Worth Pursuing: Breakeven Point
All else equal, prime spots will have higher breakeven points. But they also bring in more people. Higher profits also don't mechanically mean it's a good investment — you'll have to consider the initial investments and resulting returns. Earning Php50,000 a month may be great if the initial investment is Php1 million, but not if your initial investment is Php50 million.
Are they worth it? You'll have to find out. This guide hopefully helps you assess your expected monthly costs and total investment. You'll need both to get your breakeven point and expected returns.
---
---
---